The Certified Pre-Owned Program - Chrysler, Dodge, Jeep, and Ram
---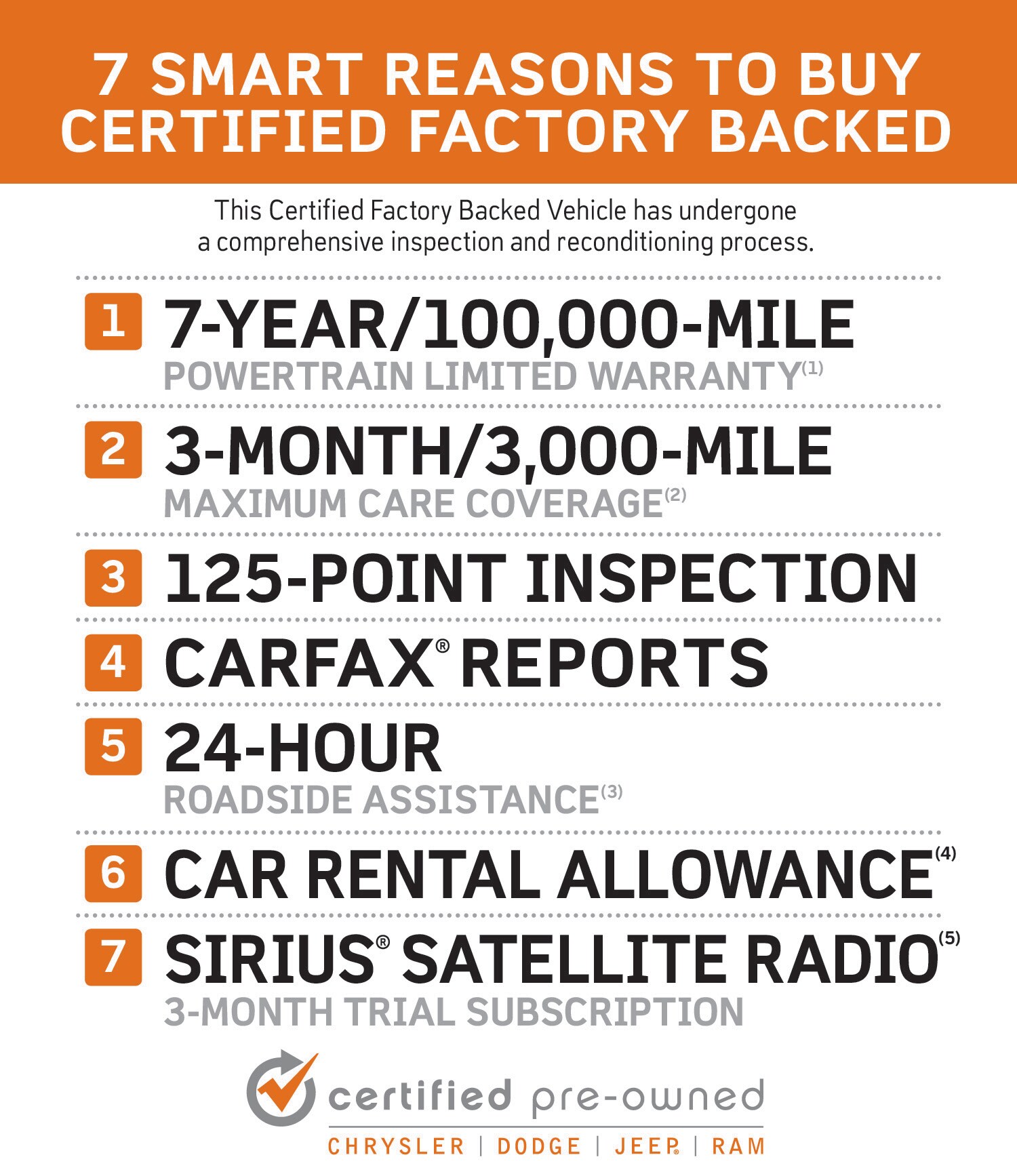 ---
Have a Question About Certified Pre-Owned? Contact Us Today!
* Indicates a required field
Bonneville & Son: The Number One Dealership for Certified Pre-Owned Vehicles
When you want a new vehicle, but your bank account is holding your money hostage, what's the next step? Do you bypass the new cars on the lot and head straight to the used section? If so, you're missing out on the next best thing. What is it? Our Certified Pre-Owned inventory.
Certified Pre-Owned Vehicles
Sometimes, a strong second option is just as good as a first. Don't you think so? If you scroll back a few super bowls, you'll remember a backup quarterback for the Eagles winning the Super Bowl. Was that backup better than the starter? Probably not, but they won the game and now, you can win with a Certified Pre-Owned vehicle.
Vehicles You can Trust
This second-option inventory in Manchester, NH, is filled with gently used vehicles. A large majority of them were courtesy vehicles, early lease returns, or rental cars. They are low-mileage options in excellent condition. And, they are backed by 125-point inspections from our professional mechanics, full Carfax reports, and various warranties to cover you down the line in Concord.
In addition to the warranties, you'll have 24-hour roadside assistance, a car rental allowance, and a 3-month Sirius® satellite radio subscription. You can drive from Nashua to Bedford listening to your favorite shows or playlists.
Purchase your Certified Pre-Owned Vehicle at Bonneville and Son
Are you ready to find out why Bonneville and Son is the number one dealership for Certified Pre-Owned inventory in Manchester, NH? We have high-performing sports cars like the Dodge Challenger and Dodge Charger. If you need more space, we've got SUVs like the Dodge Durango and Jeep Cherokee Latitude.
We're not short on options. So, if your bank account is a little tight in Derry, but you still want a vehicle that is just as good as your first option, browse our Certified Pre-Owned inventory. We're sure that you'll find something you like. Let us know how we can get you into the driver's seat today.